Samsung en Nxt Museum verlengen hun samenwerking. Voor wat het noemt een 'ongekende museumbeleving' integreert Nxt nieuwe Samsung-technologie in het hele gebouw.
Nxt Museum is het eerste museum in Nederland gewijd aan New Media Art en is geopend in augustus 2020. Gedreven door een fascinatie voor de toekomst combineert Nxt Museum kunst, wetenschap en technologie om te zoeken, te laten zien en te vragen wat er gaat komen.
Op 11 juni opende Nxt Museum de tentoonstelling 'UFO – Unidentified Fluid Other', gecureerd door Bogomir Doringer. Deze expositie neemt met grootschalige, multi-zintuigelijke kunstinstallaties het hele museum over.
Verschillende kunstenaars werken mee aan de expositie, waaronder Lu Yang (Best New Media artist of the year) en The Fabricant (digitaal modehuis).
De tentoonstelling wil bezoekers laten nadenken over een wereld zonder sociale beperkingen, hokjes of binaire etiketten. De installaties dagen bezoekers uit te onderzoeken wat hun identiteit is in de virtuele wereld: vrolijk 'fluïde'? Inclusief 'anders'? Of nog totaal 'onbekend'?
Tijdens de expositie begeleidt 'Viatrix' (een androgene avatar) bezoekers door de installaties, waarbij bezoekers zelf de hoofdrol gaan spelen in Lu Yang's videogame-achtige wereld.
Bezoekers van de tentoonstelling kunnen hun uiterlijk aanpassen met digitale mode, aangeboden door The Fabricant, een digitaal modehuis op de grens van mode en technologie. Het modehuis creëert kledingstukken die puur gebruikt worden in de virtuele wereld en als NFT te koop zijn.
Nxt Museum brengt met The Fabricant de eerste fysieke digitale fashion showroom. Bezoekers kunnen op een fysieke catwalk de digitale mode ontdekken. Op die manier leren ze meer over hun digitale identiteit.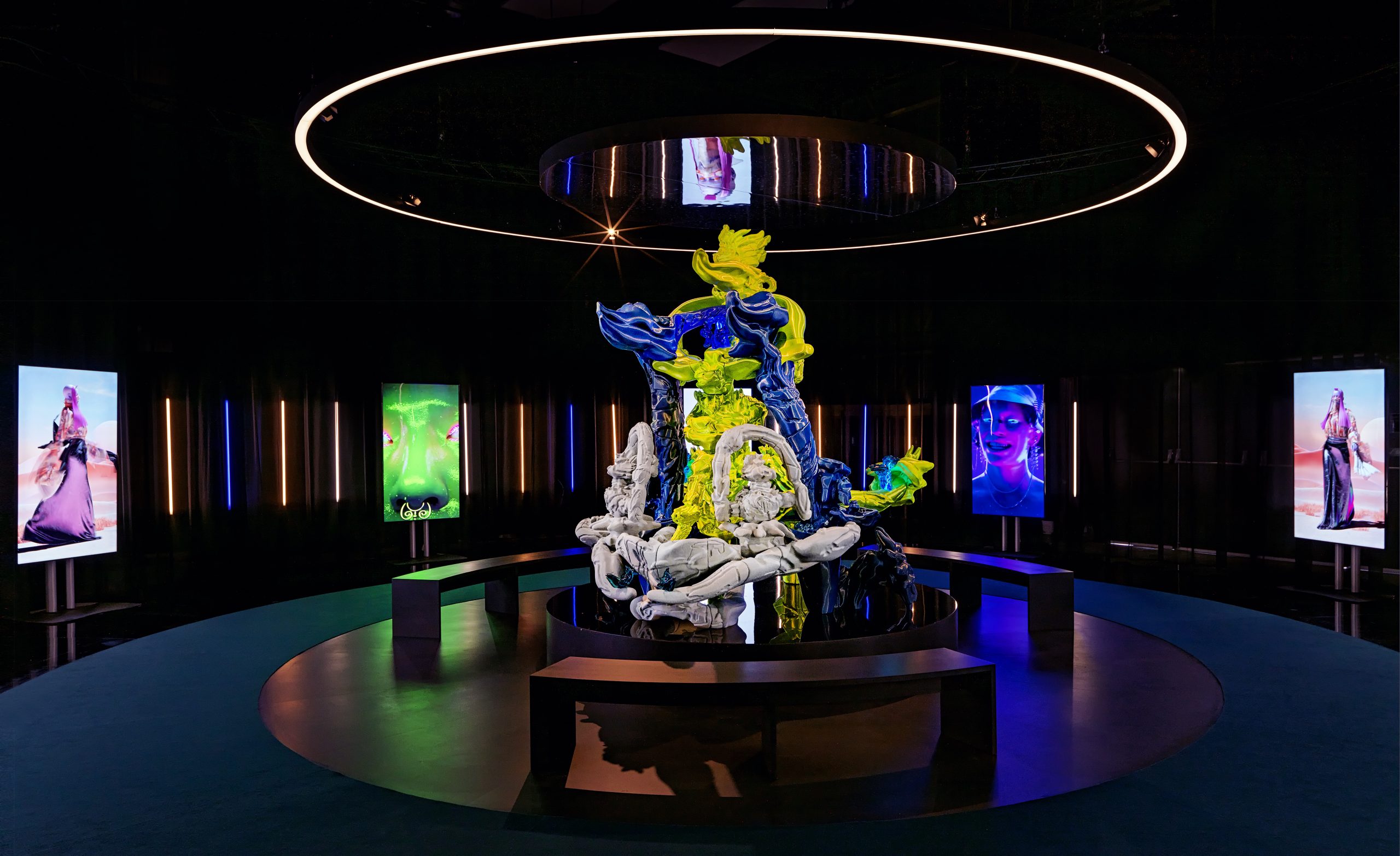 Uw e-mailadres wordt niet op de site getoond
Vandaag viert het Instagrammuseum Youseum de opening van een nieuw concept in het Westfield CentrO in Oberhausen, Duitsland. Na verschillende locaties in Nederland en Zweden, wordt Oberhausen de vierde…
Seattle opent in januari het eerste museum voor digitale kunst. Het moet fungeren als verzamelruimte voor liefhebbers en verzamelaars.
Begin volgend jaar opent het grootste Apple-museum van Europa van 1600 vierkante meter zijn deuren in The Wall Utrecht. Het museum is een initiatief van Ed Bindels, oprichter en…
Alle rechten voorbehouden © Emerce